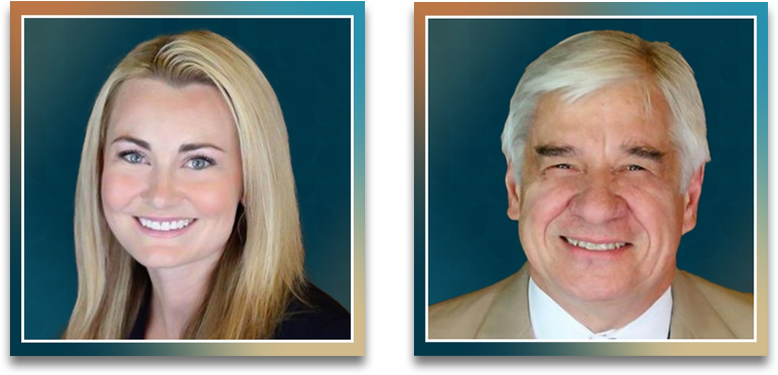 When Reputation and Experience Matter
Arizona Catastrophic Injury Attorneys
At Evans Garrey, we focus on catastrophic personal injury and wrongful death cases while providing truly personalized, boutique experience for each client. We care deeply about your case and are dedicated to helping you get the justice you deserve.
Compassionate Representation for Catastrophic Injuries
Our experienced attorneys at Evans Garrey are committed to providing compassionate representation while also ensuring you receive the personalized attention you deserve. We'll be a voice you can trust during this difficult time.
Schedule your free consultation with our experienced attorneys by calling (928) 589-0020 or contacting us online. Se habla español.
Winning the Right Way

We've been on both sides of this fight, and we know how to win for you - with excellence, not aggression.

Constant Communication

We'll be by your side at every step, providing regular updates so you're never in the dark.

Serving all of Arizona

Our experienced team serves all of Arizona with offices in both Phoenix and Flagstaff.

We're A Safe Place

We understand that in this difficult time, injuries can be hard to discuss; we are here to help.

Compassionate Approach

We care deeply about each client and will treat you with the respect you deserve.

Boutique Experience

Our clients get a unique, personalized experience that you may not always find at larger firms.
Meet Our Experienced Attorneys
We're Deeply Invested In You and Your Case
Practice Areas
See How We Can Help You
Flagstaff Personal Injury Lawyers
Deeply Committed to Fighting For You in Sedona, Prescott & Phoenix
Evans Garrey is a boutique law firm that focuses on catastrophic personal injury and wrongful death claims. When you work with Evans Garrey, you get an intimate group of professionals who truly care about you and your case. Founding attorneys Erin Evans and Reid Garrey bring their unique perspectives and extensive legal experience to each case, providing clients with personalized and compassionate representation throughout the claims process.
Get a free, no-commitment case review and consultation today by calling (928) 589-0020 or contacting us online. Se habla Español.
Our Legal Team Is Here for You
We'll Take Your Case to Trial. We Have the Experience To Win.
Evans Garrey is helmed by Attorneys Erin Evans and Reid Garrey. We are all about collaboration—our attorneys work well together and each one of us gives personalized attention to every client that walks through our door. Our legal team will fight for more than just your fair compensation—we will help you seek out proper medical treatment and are happy to do anything else we can to make your recovery as smooth and effective as possible. We strive to be empathetic, accessible, and professional throughout the duration of your case. With a strong focus on helping the injured, our firm has the experience and diligence necessary to help you seek compensation for your personal injury case.
A Boutique Firm Serving the Catastrophically Injured
Our attorneys have seen both sides of the fight and know what it takes to help you win. Get a free, no-commitment case review and consultation.
Winning the Right Way
We Don't Need to Be Aggressive Because We're Good
Product Liability Multi-Millions Recovered

Rear-End Collision Multi-Millions Recovered

Auto Accident Half A Million Recovered

Rear-End Collision $400,000 Recovered

Hit and Run Quarter of A Million Recovered

Premises Liability Quarter of A Million Recovered
Trusted Attorneys Experienced in Catastrophic Personal Injury & Wrongful Death Litigation
A serious injury can change your life permanently. Whether you've been involved in a car accident, truck collision, slip and fall, bicycle crash, product defect, or any other serious incident resulting in a serious or catastrophic injury, our team is here to help. We specialize in personal injury claims and can help you recover compensation for pain and suffering, property damage, lost wages, disability, medical bills, and much more.
We also possess extensive experience in wrongful death claims. Nothing can replace a loved one after a wrongful death, but we strive to do everything we can to help you and your family navigate this tragic situation with compassion and care. During this difficult time, it's important to seek justice as well as the monetary compensation your family deserves to grieve and recover without worrying about debts, medical bills, and other costs. Evans Garrey is here on your side to pursue the negligent party after a loved one has been wrongfully killed in an accident.
Contact Us Now for a Free, No-Commitment Consultation
At Evans Garrey, we pride ourselves on providing a personalized, tailored approach to each client's unique case. We are here to provide the fierce representation you need after a catastrophic personal injury or a wrongful death. With our boutique approach, you get hands-on communication and consideration that can't be matched by large commercial firms. Reach out to us at your convenience to discuss the best next steps for protecting your interests and getting the best possible outcome for you and your family.
How Long Do I Have to File a Personal Injury Claim in Arizona?
How long injury victims have to file personal injury claims in Arizona is dictated by a law called the statute of limitations, which is a law that effectively limits how long claimants have to file a claim. According to the Arizona Revised Statutes section 12-542, the statute of limitations for personal injury cases in the state of Arizona is two years. This specifically means you have two years from the date your injury occurred to file your claim, or you will most likely lose your right to pursue compensation.
There are, however, some exceptions that can change this two-year time limit. Some examples of these exceptions include:
If the injury victim was a minor when the accident occurred
If the injury victim has a condition that qualifies them as legally "of unsound mind" when the accident occurred
If the negligent party leaves the state before a claim can be filed
The statute of limitations has a big impact on your claim so it's important you speak to a personal injury attorney about the specifics of your case as soon as possible. Evans Garrey PLLC offers free, no-obligation consultations so you have nothing to lose by contacting our firm today!
Contact us now to schedule a free consultation. Serving all of Arizona from our offices in Flagstaff and Phoenix.